Listeners* est un projet mêlant photographie et musique ayant pour but de mettre en avant la musique à travers ceux qui l'écoutent.
Nous croisons chaque jour dans la rue, les transports, des personnes écoutant avec plus ou moins de discrétion le son de leurs envies. L'objectif de ce projet est de découvrir des chansons à travers ces personnes, et s'affranchir ainsi des choix limités offert par des algorithmes nous enfermant dans notre zone de confort musicale.
À suivre sur Instagram
*Projet protégé auprès de l'INPI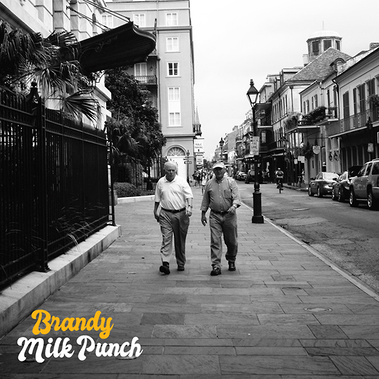 "The taste is sweet, but don't let that fool you, it packs a punch."
The first EP of Brandy Milk Punch is released. Feel free to taste some songs such as :
"Warmy"
"With an Ice"
"Your Sweetness Is Inappropriate"
"My Mind Is Yours"
"The Entrance Called Get Out"
You can listen and follow Brandy Milk Punch on Spotify, Deezer, YouTube and Instagram